Core team members
Marco Caracciolo, Principal Investigator
(marco [dot] caracciolo [at] ugent [dot] be)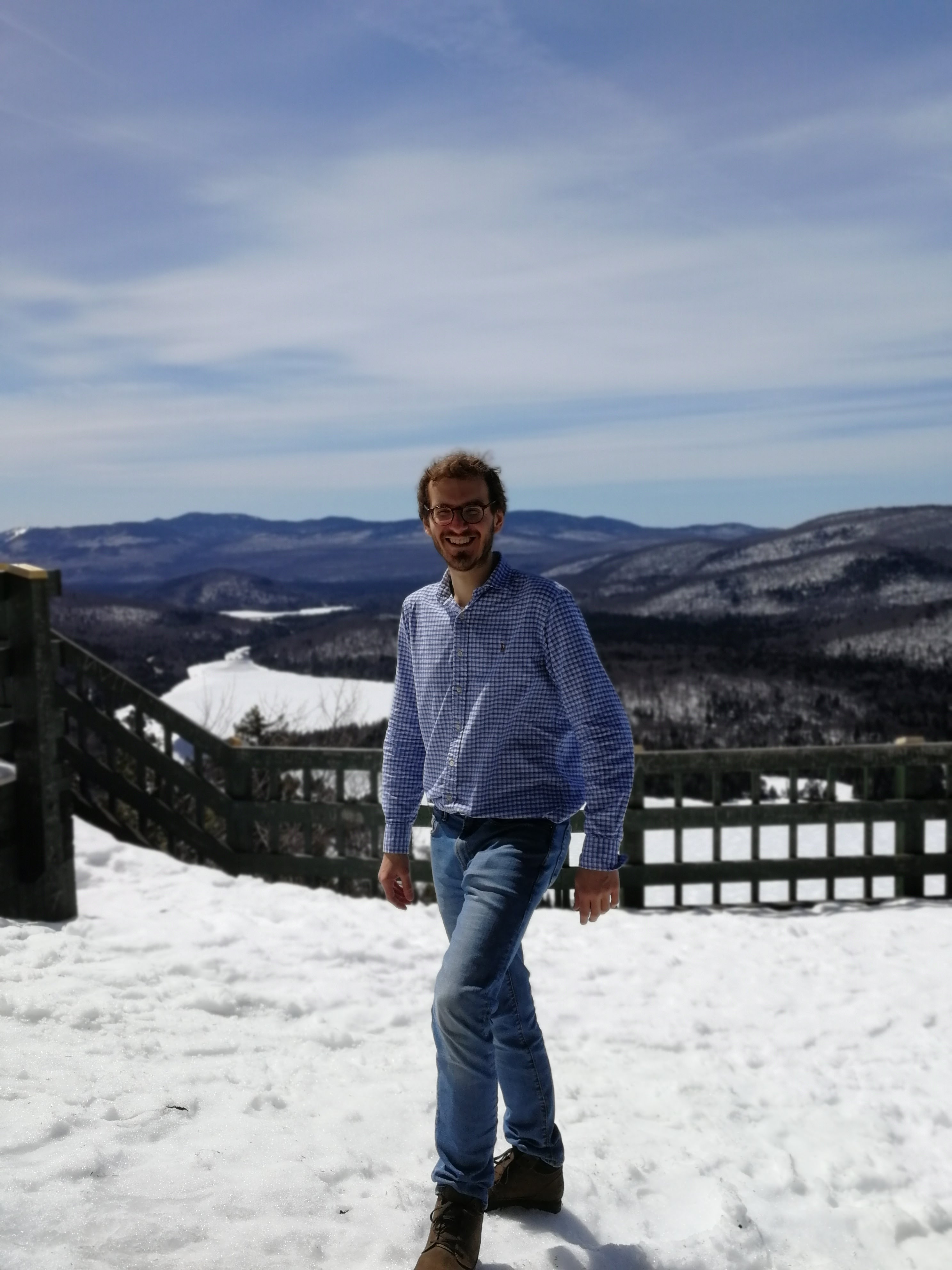 Marco's work explores the phenomenology of narrative, or the structure of the experiences afforded by literary fiction and other narrative media. He is also interested in the dynamics of interpretation and in engaging with characters, especially characters whom we perceive as "strange" or deviant (narrating animals, serial killers, cyborgs). He is the author of three books: The Experientiality of Narrative: An Enactivist Approach (De Gruyter, 2014; honorable mention for the Perkins Prize of the International Society for the Study of Narrative); Strange Narrators in Contemporary Fiction: Explorations in Readers' Engagement with Characters (University of Nebraska Press, 2016); and A Passion for Specificity: Confronting Inner Experience in Literature and Science (co-authored with psychologist Russell Hurlburt; Ohio State University Press, 2016).
For a complete list of publications, see UGent's academic bibliography. See also Marco's personal website.
Kristin Ferebee, Postdoctoral researcher
(kristin [dot] ferebee [at] ugent [dot] be)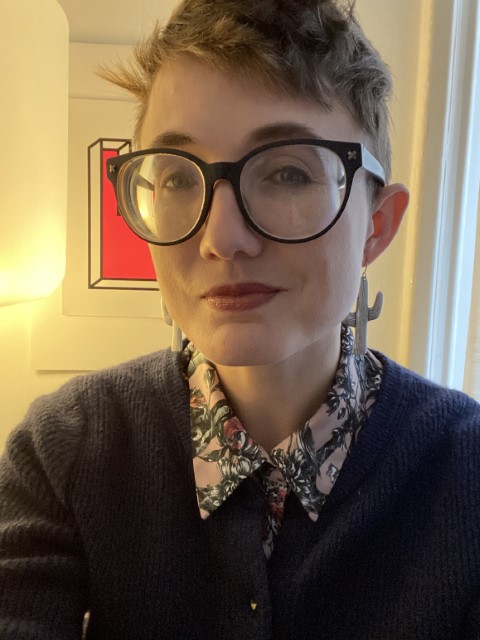 Kristin Ferebee received her doctorate from The Ohio State University, where her dissertation examined narratives of contamination and mutation in literatures of the Anthropocene. Her current research focuses on posthumanist representations of embodiment across a range of literature and media, with a particular emphasis on narratives of ecological collapse.
She previously served as Assistant Professor of English and Humanities at the American University of Afghanistan, and continues to work with educational initiatives in Afghanistan.
Shannon Lambert, PhD researcher
(shannon [dot] lambert [at] ugent [dot] be)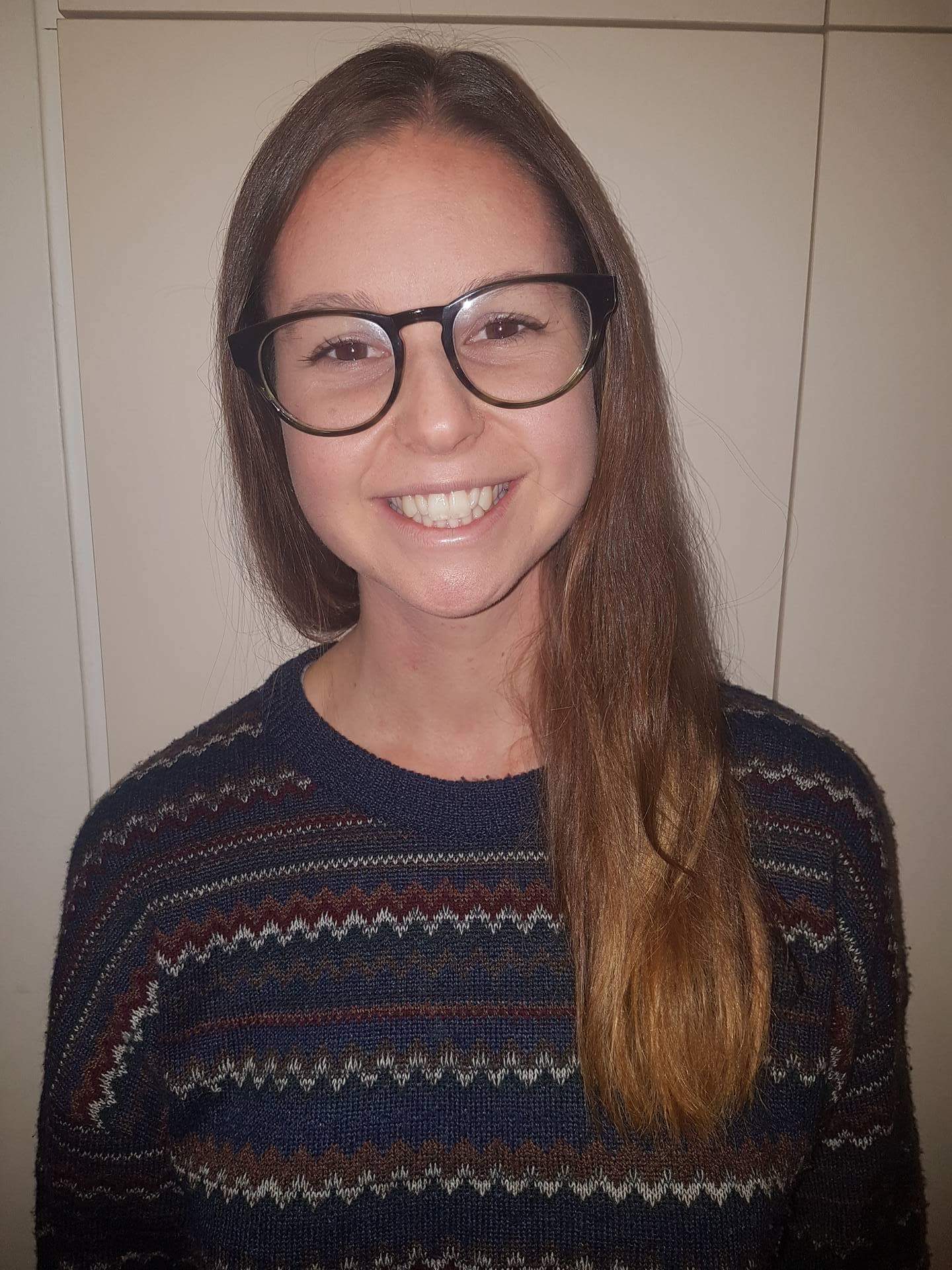 Shannon received her Master in Philosophy (Language and Literature) from the University of Adelaide (Australia). Her Master's thesis explores how Deleuzian and post-Deleuzian theories of humans and animals can be used to create non-anthropocentric readings of early modern texts.
For her PhD within the NARMESH project, Shannon is interested in exploring empathy, embodiment, and affect in contemporary "lab" fiction (that is, fiction that centers on a scientist or group of scientists).
Heidi Toivonen, Postdoctoral researcher
(heidi [dot] toivonen [at] ugent [dot] be)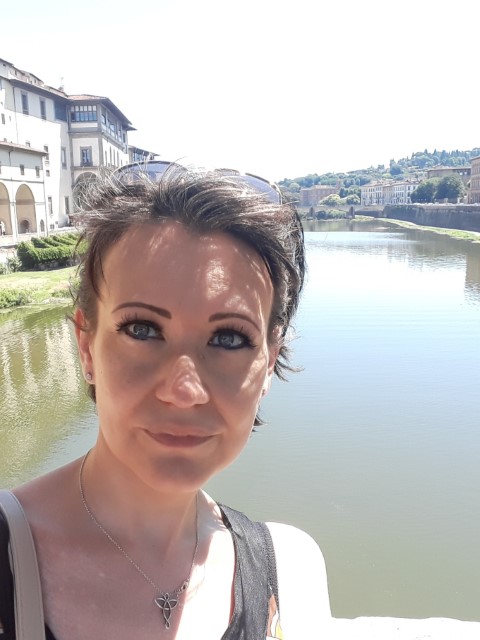 Heidi Toivonen obtained her doctoral degree in psychology at the University of Jyväskylä, Finland, while working as a clinical psychologist in a variety of settings ranging from psychiatric hospitals to career counselling. Her dissertation concerned the discursive construction of (non)agency in psychotherapy conversations.
Heidi continues to be very interested in the topic of (non)agency and in studying how humans engage in various relationships by attributing agency to themselves and to other people, nonhuman animals, the environment, and technology. Within the NARMESH project, Heidi is studying the effect of environmental fiction on people's attitudes towards climate change by way of qualitative and quantitative methods. She is especially interested in how reading fiction can influence people's sense of (non)agency and willingness to act in relation to climate change.
Visit Heidi on Google Scholar and on her personal website.
Gry Ulstein, PhD researcher
(gry [dot] ulstein [at] ugent [dot] be)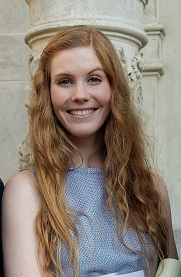 Gry Ulstein received a Research Master in Comparative Literary Studies from Utrecht University in the Netherlands, with a thesis titled: "The Ecological Weird: Anthropocene Monsters in Cosmic Horror Fiction and Ecocritical Debate." After graduating, she spent one more year affiliated with Utrecht University as personal and editorial assistant to Prof. Rosi Braidotti.
Within the NARMESH project, Gry will keep working on "weird" fiction, comparing earlier (H. P. Lovecraft) and more recent forms of weird (Jeff VanderMeer) and investigating the weird's ecocritical potential as "catastrophic fiction."
Former members
Susannah Crockford, Postdoctoral researcher
(susannah [dot] crockford [at] ugent [dot] be)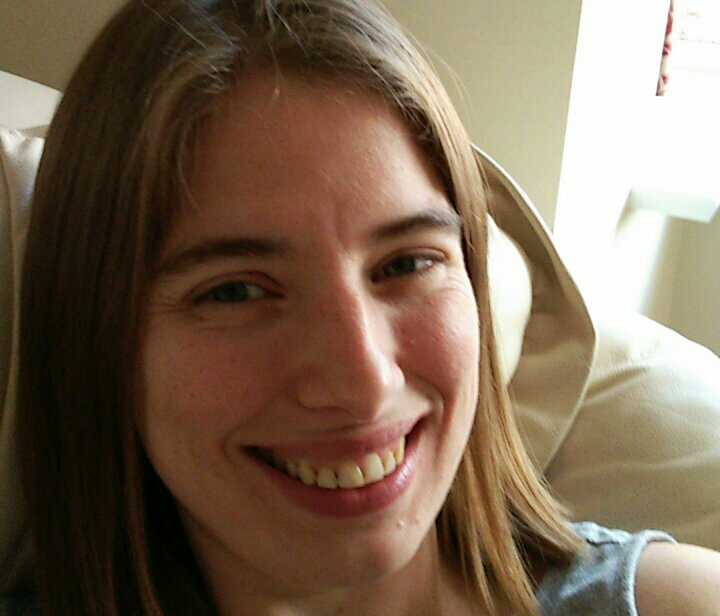 Susannah's research interests center on the use of ethnography to explore narratives of spirituality, millenarianism, and climate change. Her PhD thesis, entitled After the American Dream: Political Economy and Spirituality in Northern Arizona, was awarded in July 2017 by the London School of Economics and Political Sciences. Following on from this, she spent nine months as a Research Officer in the non-profit research group, Inform (Information Network on New Religious Movements), located in the LSE. Previously she completed a Research Masters at the Universiteit van Amsterdam in religious studies and an undergraduate degree in archaeology and anthropology at the University of Cambridge. As part of the NARMESH team, she has used ethnographic methodologies to collect and analyze personal narratives of interconnection and interdependence of humans, non-humans, and climate.
Visiting scholars
Kaori Inuma (February-March 2020)
(kaori [dot] inuma [at] gmail [dot] com)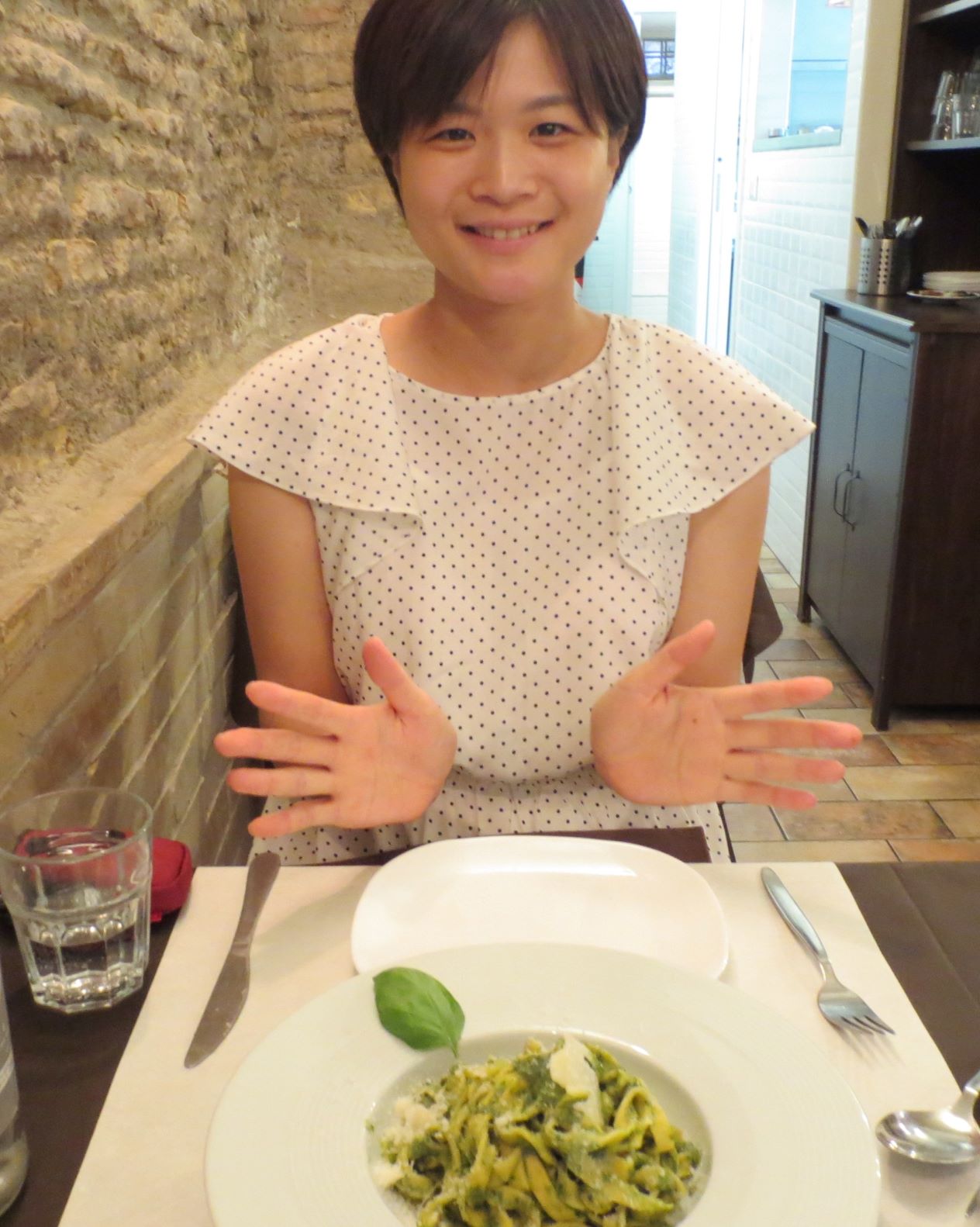 Kaori Inuma is a Ph.D. student at Hitotsubashi University (Tokyo), and she is interested in the ontology of supernatural beings, especially fairies in England. Her current project for a doctoral dissertation focuses on the Cottingley Fairies incident in which Arthur Conan Doyle tested fairy photographs taken by Yorkshire girls and declared he could not find any evidence of forgery. Applying Bruno Latour's Actor-Network Theory and arguments on unnatural narratives, she considers fairies as both nonhuman actors traceable in narratives and an invisible narrator inferred from contradictions and confusions in texts written by people involved in the case.
Kaisa Kortekallio (October 2019-March 2020)
(kaisa [dot] kortekallio [at] helsinki [dot] fi)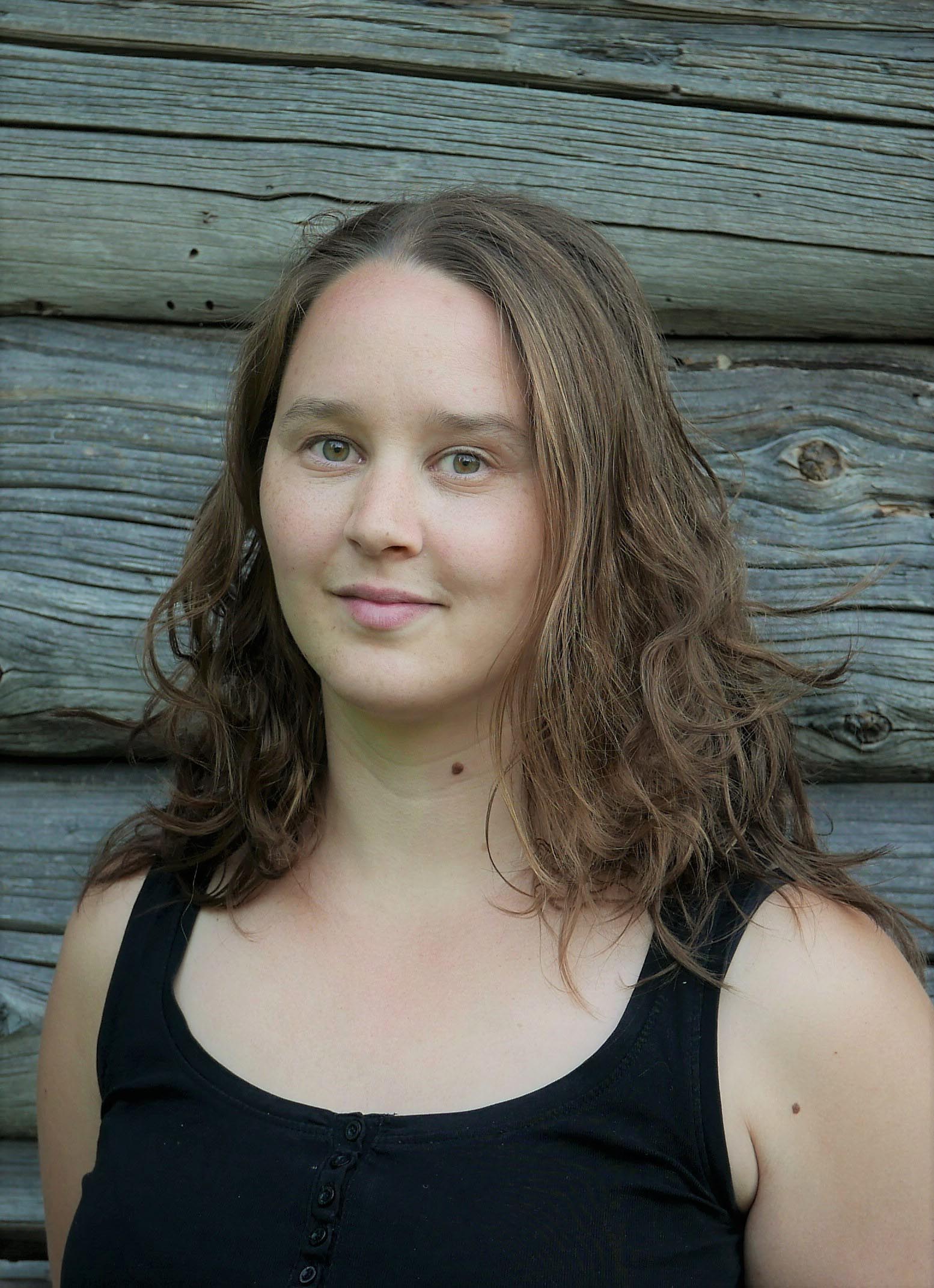 Kaisa Kortekallio is a literary scholar interested in how literature can evoke nonhuman environments and more-than-human experience. Her doctoral dissertation, which is currently undergoing pre-examination, focuses on North American science fiction written in the 21st century and particularly on selected works by Greg Bear, Paolo Bacigalupi, and Jeff VanderMeer. In her dissertation, she considers how such estranging literature plays into the formation of the readers' embodied experience both during and after reading and how literature can be helpful in developing more-than-human modes of experience. Kortekallio is a member in the Instrumental Narratives research consortium (Academy of Finland, iNARR 2018 - 2022, dir. Maria Mäkelä). For more information, see https://researchportal.helsinki.fi/en/persons/kaisa-kortekallio and https://instrumentalnarratives.wordpress.com.
Delzi Laranjeira (February-March 2019, ERC – CONFAP – CNPq scheme)
(delzi [dot] laranjeira [at] uemg [dot] br)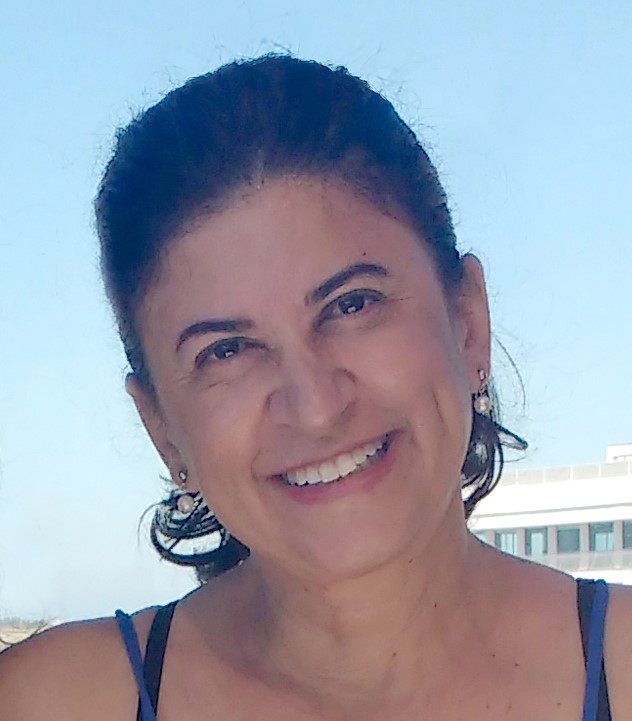 Delzi Laranjeira holds a Master degree in English language literatures, a PhD in Comparative Literature, which included studies at the University of North Carolina at Chapel Hill, and a postdoctoral research, all of them from Federal University of Minas Gerais, in Brazil. She currently teaches and researches on literatures in English at the State University of Minas Gerais (UEMG). Her studies deal mainly with the relationship between literature and religion, focusing on the theoretical and critical aspects of rewritings to perform this articulation. Within the NARMESH project, she is interested in exploring how contemporary literature approaches ecological issues and how ecotheological insights can enhance critical interpretations for religious aspects within those narratives.
David Rodriguez (September-November 2018)
(david [dot] m [dot] rodriguez [at] stonybrook [dot] edu)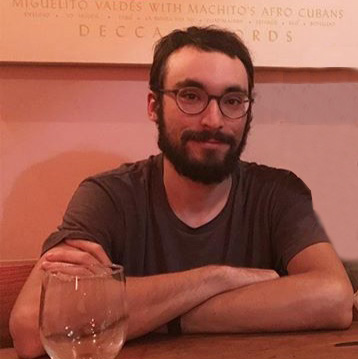 David Rodriguez is an English PhD at Stony Brook University. He specializes in American literature and works in narrative theory, ecocriticism, and phenomenology. His dissertation, "Spaces of Indeterminacy," looks at descriptions of aerial views as a keystone to the environmental imagination in the 20th century American novel. Currently, he has an article in English Studies on econarratology and a forthcoming article in Frontiers of Narrative Studies on geographical narratology.
Associate members
Reuben Martens, PhD researcher
(reuben [dot] martens [at] ugent [dot] be)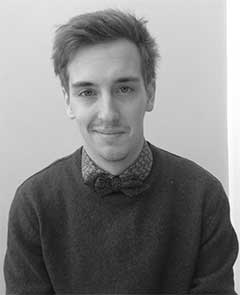 Reuben Martens is a PhD Fellow of the Research Foundation - Flanders (FWO), member of the Centre for Cinema and Media Studies (UGent), and member of the English Literature research group at the Faculty of Arts, University of Leuven (as part of a joint PhD agreement).
Currently, Reuben is working on his personal FWO-project, which deals with the representation of alternative energy (re)sources in contemporary Anglophone literature and cinema, under the supervision of prof. dr. Daniël Biltereyst (UGent), prof. dr. Frederik Dhaenens (UGent) and prof. dr. Pieter Vermeulen (University of Leuven).